At Elgin County Midwives we take your safety seriously.  This global pandemic has had a dramatic and deep impact on us all.  We have implemented a number of safety measures to protect you and your baby.  If you have had babies in the past with us, you will notice some differences in how your care is being delivered.
COVID screening: we all miss Lynda. She misses you all and continues to work from home.  She will call you prior to your visit and complete your COVID screen.  If you fail your screen, you will be asked to do a telephone visit or reschedule your visit.
Shorter hands on appointments: When you arrive for your appointment please wait in your vehicle.  Your midwife will call you on your cell phone.  All discussions will be done on the phone and your next visit will be scheduled while you are on the phone.  You will be asked to wear a mask and use hand sanitizer when you come in.  The hands on portion of your visit will be only a few minutes.  Limiting the amount of time spent in close contact is important in reducing the spread of COVID-19.
Spaced visits: we are following the recommendations from the Association of Ontario Midwives:

One contact during the first trimester
Two contacts during the second trimester: at 16-20 weeks; 28 weeks

A third contact between 25-26 weeks may be offered

Five contacts during the third trimester: at 31-32 weeks; 34-36 weeks; 38 weeks; 40 weeks; 41 weeks
Some visits may be done as a telephone visit
As always, we will use our clinical judgement in determining if antenatal visits outside of or in addition to this schedule are necessary. Individualized care plans may be necessary according to a client's clinical circumstances.

Personal Protective Equipment: you will be asked to wear a mask.  The midwives will be wearing a mask during your prenatal appointments in the office.  She may be wearing a gown, mask, eye protection, head covering, gloves and shoe protection.  Your midwife will be wearing her full PPE during all births – home or hospital.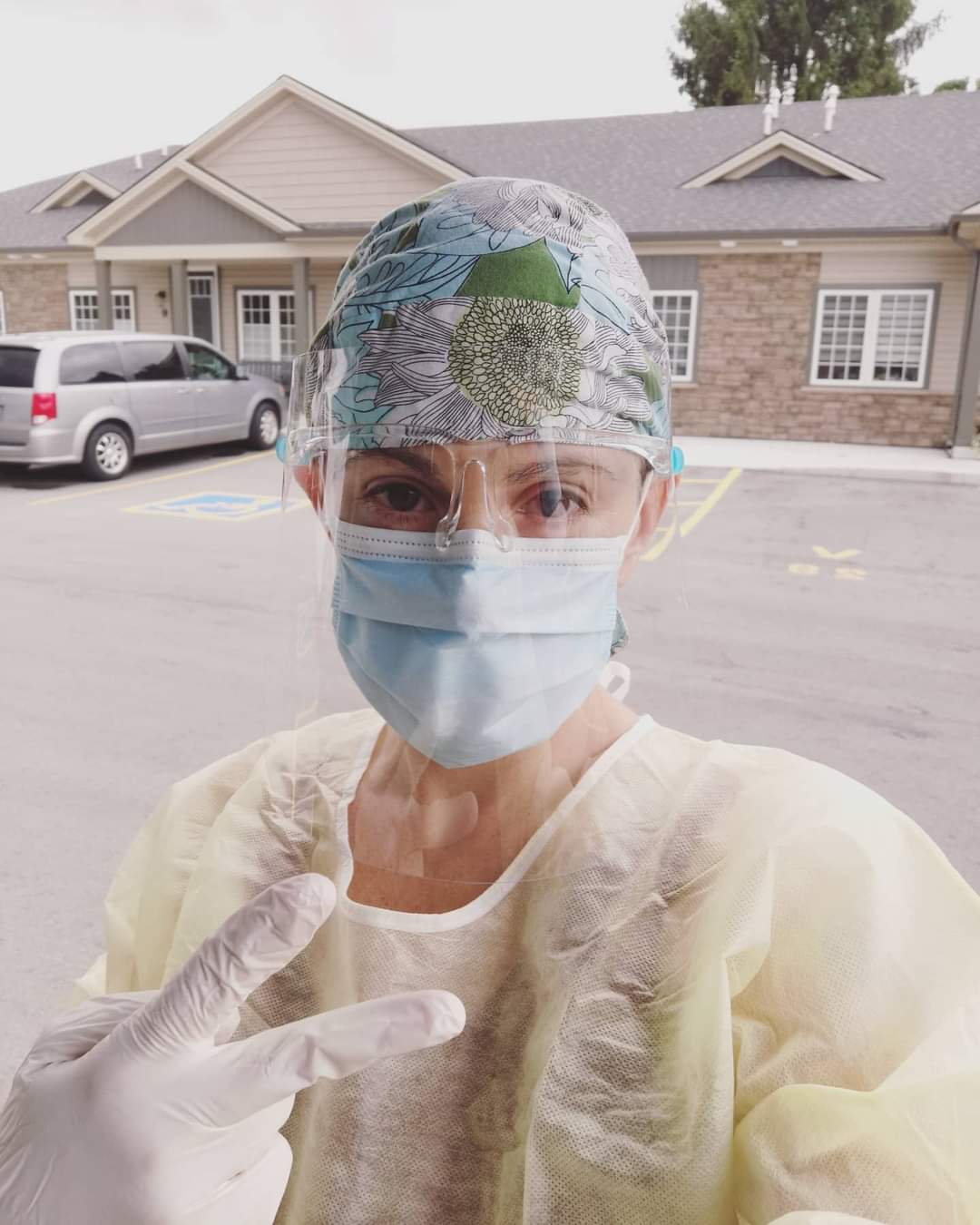 Choice of Birth Place: we continue to support home births.  There is not strong evidence that home is safer than hospital.  If you are choosing a home birth we will ask you to:

limit the number of support people to one
to limit the number of people in and out of your home prior to your birth
pay extra special attention to cleaning and sanitizing high touch surfaces etc
If you have any questions please don't hesitate to discuss it with your midwife at your next appointment.  Let's help to protect each other during this global pandemic.
For more information:
Association of Ontario Midwives
Public Health Agency of Canada: COVID-19 Being Prepared
Ontario Ministry of Health: The 2019 Novel Coronavirus (COVID-19)