UPDATE: December 1, 2021 – At STEGH you can have a doula AND your support person (your spouse or mom etc) at your birth. Your doula must be fully vaccinated for COVID 19. They are allowed to attend to you once you are admitted to a birthing room. Your support person is allowed to come to all assessments with you. Your doula will stay with you in the immediate post-partum but cannot leave after the birth and come back to see you while you are at the hospital. Your support can stay with your for your entire stay at STEGH.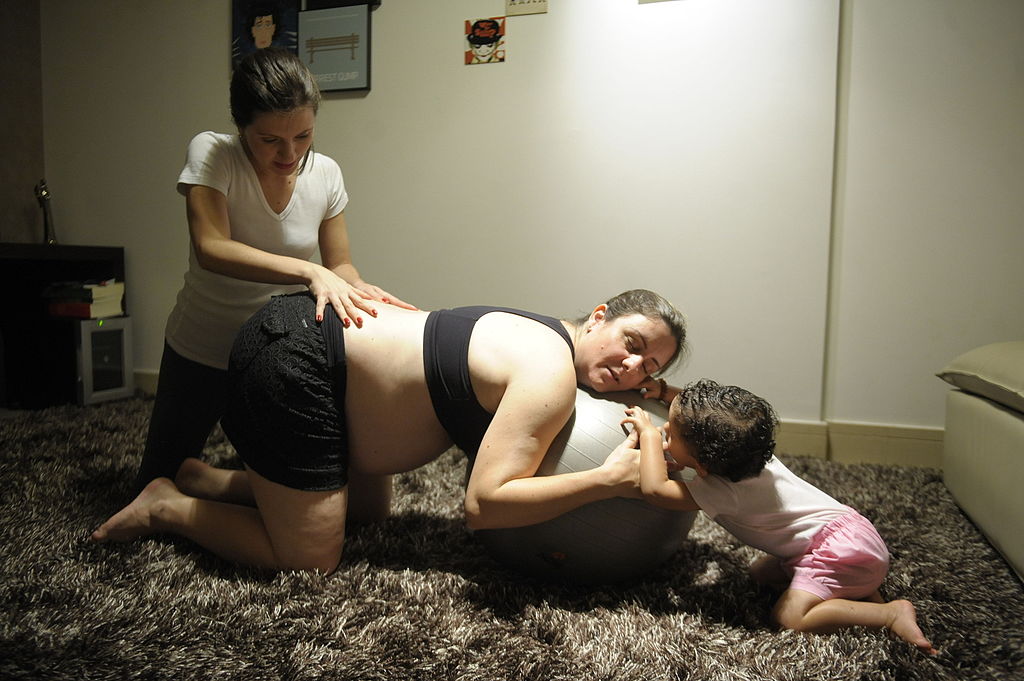 We miss having doulas at the births we attend.
We miss your mother being there for you.
We miss your sister being at the birth with you.
We miss your older children at the birth.
We miss being there when older children first meet their new little sibling.
We miss hugging you.
We miss hugging your spouse when they are so overwhelmed and thankful that you and the baby are well.
We miss sharing a meal with you and your family after a homebirth.
We miss snuggling your baby while we chat at a home visit.
We miss talking with you and your spouse at clinic visits.
We miss seeing the children we delivered at your visits when you are back in our care.
Doulas are specially trained lay people (not a midwife or nurse) that support women and birthing humans during labour. They are valued. With COVID, all hospitals in Ontario have limited the support people during labour to one person only. That includes doulas.
As noted in my previous post about our COVID-19 safety measures, in order to decrease our risk of contracting COVID-19 and spreading it to our families and clients, we have only allowed no support people during clinic visits (some exception for language interpretation etc). The in-person portion of the appointment is less than 15 minutes.
At homebirths we can be in your house for hours. In your home we do our very best to safely and properly use our PPE – gowns, goggles, hair covering and gloves. It is not perfect. If we are to do our best to decrease the spread of COVID, we must adhere to as many of the Public Health safety measures that we possibly can. That includes limiting the number of people at your birth to only one. That includes doulas. A doula is welcome to attend your birth if they are your sole labour support provider (so is your mother or friend as long as they are the only support person you have there).
We are all making sacrifices in both our personal and professional lives to try and keep each other safe. These are very difficult times and we appreciate your co-operation and understanding that you cannot have a doula or other support people with you at your birth even when it is at home.